Figure 1: Movie poster for only god forgives
"Nicolas Winding Refn" has truly out done himself in this brutal tale of a man who questions his morality and judgement of what is right and wrong. The films narrative is completely visually driven an could be a disaster if it wasn't such a visually stunning film. There is very little dialogue throughout the movie and when there is its very minimal especially from the lead character "Julian" (Ryan Gosling).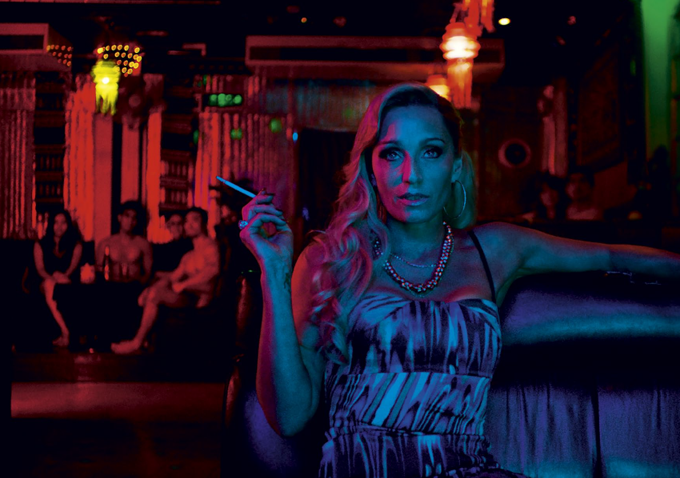 Figure 2: still shot from "Only God Forgives" showcasing its use of lighting
After watching this film the main thing you will walk away with thinking about apart from the hideous violence, is how well this film was produced from the acting, the production design and also the lighting. Peter Bradshaw also comments and hailed the film for these purposes aswell saying
"Refn's direction, Larry Smith's cinematography and Beth Mickle's production design are all superb. TheDisturbing tracking shots down infernal corridors brought to mind Travis Bickle's final descent in Scorsese's Taxi driver."(Bradshaw, Gaurdian 2013). Bradshaw really is right to compare these two together as the cinematography is a true master piece.
Figure 3: Still shot of "Julian" (Ryan Gosling)
Through out the film it is extremely hard to work whats real and what could just be an interpretation of Julians mind as there are many scenes in the mind of of Julian with the usage of the first person view point when Julian looks at his hands. Damon Wise a critique for Empire magazine also shares the same views by stating "
the Angel is summoned from Julian's warped subconscious as he deals with the fallout from his dysfunctional and psychopathic family. How much is real is never made clear." (D Wise, Empire, 2013). This statement really does justice to the films hidden messages as your cant quiet tell if the police office "Chang" (
Vithaya Pansringarm) is real or if he's actually human as you begin to get a feeling he's super natural as he can pull out a sword from his back when through the shots in the film there is no sword there, he is also way to quick, agile and strong for a man of his age. He is able to beat Julian (Ryan Gosling) who is in allot better fighting condition.
Figure 4: shot of gosling looking remorse in th eblue light after discovering his brother raped and killed a 16 year old girl.
Once film has finished and the credits start to roll as you are still left wondering if "Chang" was real has he ends film film in the karaoke bar you are left with a strange feeling wondering if you liked the film. Many people will have the same views of liking the cinematography that makes the film but not the narrative story or the characters in the film. Robbie Collin also agrees and states
"

Do I love the film? No. But I love it that Winding Refn has made it." (R Collin, The Times,2013).
Illustration List
Figure 1: http://upload.wikimedia.org/wikipedia/en/c/ce/Only_God_Forgives_poster.jpg
Figure 2: http://htmlgiant.com/wp-content/uploads/2013/08/Only-God-Forgives-Krystal.png
Figure 3: http://cdn2-b.examiner.com/sites/default/files/styles/image_content_width/hash/94/14/1375055194_8410_13.jpg?itok=yp6eemKQ
Figure 4:http://2.bp.blogspot.com/-lp1mf2bXzEE/UsglBJ30DbI/AAAAAAAAAZ8/2aah_SfHkWg/s1600/ryan-gosling-only-god-forgives.jpg
Bibliography
Peter Bradshaw, Gaurdian, 2013: http://www.theguardian.com/film/2013/aug/01/only-god-forgives-review
Damon Wise, Empire, 2013: http://www.empireonline.com/reviews/reviewcomplete.asp?FID=137633
Robbie Collin, The Times, 2013: http://www.telegraph.co.uk/culture/film/filmreviews/10073237/Only-God-Forgives-review.html